Believe 271 Foundation Inc. Presents
The Gregory Wilsey Scholarship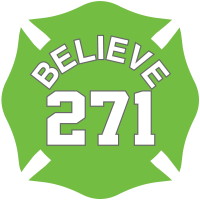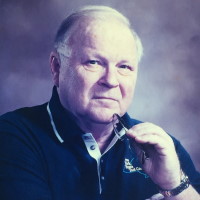 The Believe 271 Foundation, Inc. (B271), presents a scholarship in memory of Gregory J. Wilsey. We will present up to four (4) $500.00 scholarships to individuals who have successfully completed high school, are accepted for full time study at a two or four-year college or university in the next academic year and plan to major in a trade, fire, EMS, nursing, engineering, or education field.
Deadline: April 1, 2023
Guidelines
Deadline for the scholarship application and supporting documents is April 1, 2023, by no later than 3:00 p.m.
Refer to the criteria below for eligibility requirements. Refer to the application process below for a list of the supporting documents needed (i.e., evidence of cumulative average, acceptance letter).
Incomplete applications will not be considered. We recommend that you have a guidance counselor, advisor, or other school official review the contents of your application for completion and accuracy.
All applications must be completed using the online form below.
If you have any questions about the application process, please email scholarships@believe271.com.
Eligibility Criteria
Applicant must be an accepted student at a 2- or 4-year college.
Applicant must be a college student in the fall of the subsequent year. The student does not have to have freshman status. This applies to students graduating from high school with college credits.
Applicant must be majoring in a trade, fire, EMS, nursing, engineering, or education. A major must be declared.
Applicant must have a minimum, cumulative average of 85 (3.0) or higher.
Applicant must be a resident of Oneida or Herkimer County. The applicants home address will be used.
Application Process
Applicant must submit the following items:
Completed online application form.
Attach a copy of your most recent unofficial or official transcript with cumulative average.
Attach proof of acceptance from an accredited 2- or 4-year college or university. If notification is not available at the time of application, it must be submitted prior to receipt of scholarship funds.
Attach a list of extracurricular activities, include leadership roles (i.e., President, Captain). Include volunteer activities. Activities (school and community) must have occurred over the past 4 years.
Attach an essay (500 words or less) on one of the following topics:

"Why I have decided to pursue a career in a trade, fire, EMS, nursing, engineering or education."
"How has my volunteerism impacted my life and future plans?"

Attach a recommendation from high school teacher, administrator, coach, guidance counselor, advisor, or community leader. The recommendation should reference why you would be successful in your career of choice or how you have contributed to your community and/or school through your volunteerism.
Selection Process & Announcement of Recipients
A committee of three or four members familiar with the Believe 271 Foundation Mission will review the applications and make a recommendation. The recommendation will be in the form of a rank ordering of the applications. The B271 Foundation will seriously consider the recommendations when making the final selection.
Scholarship recipients will initially be notified by phone, followed by letter and will be announced via the local media.
Believe 271 Foundation, Inc. Scholarship Application